OK, let's face it: we're going to be at home during the next days. How many? Who knows? It's a shitty situation. But as comic lovers, we know that a quarantine may be a great opportunity to connect to all those series that we always wanted to read, but we couldn't due to lack of time. So our idea with this article is to point you to great comic series you may not have read before, and you may be able to binge read during this quarantine.
Of course, given the fact that many of these books may be bought electronically, via kindle, tablets, etc, it's a great moment to take a first contact with these books, run to your tablets, and in a few moments you might start reading them. And since you may be able to binge read them, the experience might be even better…
Two comments: first, this is not one of our traditional, researched articles. This is an article as it's coming out of my mind, so don't expect the data to be spectaculary exact. But as always, expect it to be true to our beliefs, to what we believe is really good and fun to read. Second, as Amazon Affiliates, we might be receiving a small commission on any books you purchase going through our links. This would be AT NO EXTRA EXPENSE TO YOU, and you might help us continue with this adventure that is www.goodcomicstoread.com.
Having said that, without further ado, I'll start with my list of best comics to read during the Covid 19 quarantine:
By Brian K. Vaughan & Pia Guerra
Ok, this could be a little evident. But my idea was not to go apocalyptic on the comics list, but to recommend good titles you might have not read. And this title is a really good read!
The story: one day, suddenly, all males die. All, but one, of course, which is the main character of this story. Sorry , him and his monkey.
It's a long story, but not soooo long… should be around 60 issues or so, and it's quite interesting. It's been rumored to be turned into a movie sometime, so who knows… you might even be able to tell your friend you read it before the movie.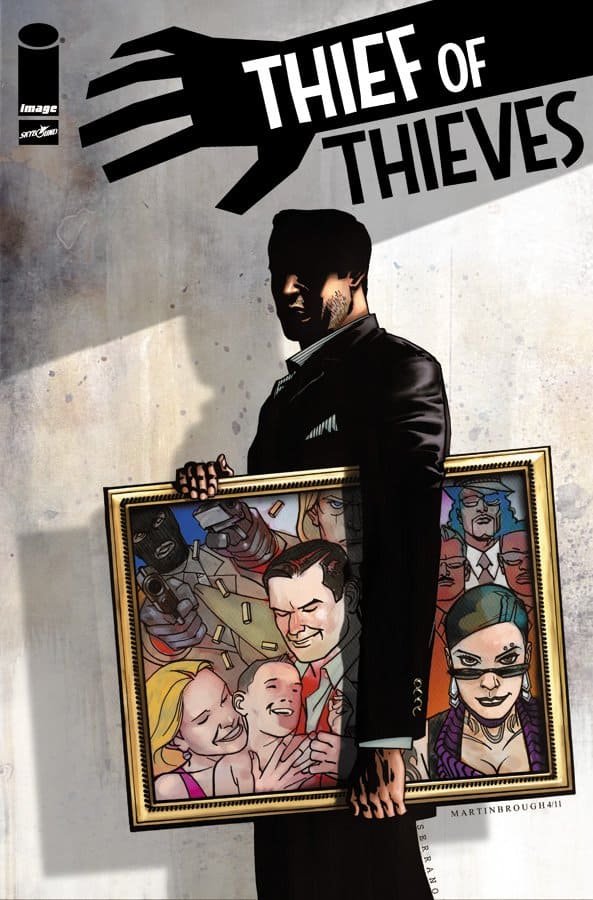 By Robert Kirkman, Nick Spencer and Shawn Martinbrough
This book centers on Conrad Paulson, one of the top international thiefs better known as Redmond, who wants to leave the crime business but finds that it's not as easy to do it as it is to say it.
The book has very intelligent plots and turns, and if you love heist movies, this book is just for you!
3. Swamp Thing, by Alan Moore
If you want to read some semi horror book, the Swamp Thing by Alan Moore is just for you!
Moore gives a cathedra on how to write a comic book in these pages, so if you want a book to teach you how to write a comic book, here you have it!
4. Justice League International
By Keith Giffen, J.M de Matteis and Kevin Maguire
When was the last time you had a good laugh reading a comic book? If you can't remember, go for this title. Is the Justice League as you never saw it before. Giffen and de Matteis create a fun Justice League where the important thing is not the villains their fight, but their interactions. It's like being invited to a weekend club of superheroes.
Read the book and enjoy! And since I'm recommending fun books…
5. Lobo by Keith Giffen, Alan Grant & Simon Bisley
Okay, let's continue with the party here. But watch out, this is as irreverent as it comes! Lobo may kill many, many beloved characters in these pages, so don't go for this if you're the sensitive type, you may feel offended by this book.
For the rest of us, who love irony and a good brawl, let's enjoy and laugh our brains out!
6. Punisher by Garth Ennis
The Punisher might be an unidirectional character, but this books are really fun, so… what gives! We're reading comics, not trying to make a literature bachelor here. So read this book and enjoy!
John Constantine has been a great character for many, many years. Written by various writers as Alan Moore, Jamie Delano and others, has generated great stories that are great to binge read.
I define John Constantine as the magician who doesn´t do any tricks. You almost never see him doing anything, but he's there. Why is then fun to read it? Find it out in these pages!
One of my favorite stories is Dangerous Habits, where he outsmarts the devil himself. Go read it!
As an additional comment: some of the first books are FREE now for the people who has Kindle Unlimited. Take advantage!!
By Brian Azzarello and Eduardo Risso
This noir masterpiece is based on a simple premise, as extracted from the book description: "features a mysterious agent named Graves who approaches ordinary citizens and gives them an opportunity to exact revenge on a person who has wronged them.  Offering his clients an attaché case containing proof of the deed and a gun, he guarantees his "clients" full immunity for all of their actions, including murder."
Go through this deep, complex rabbit hole and find out where it takes you…
9. Superman: For All Seasons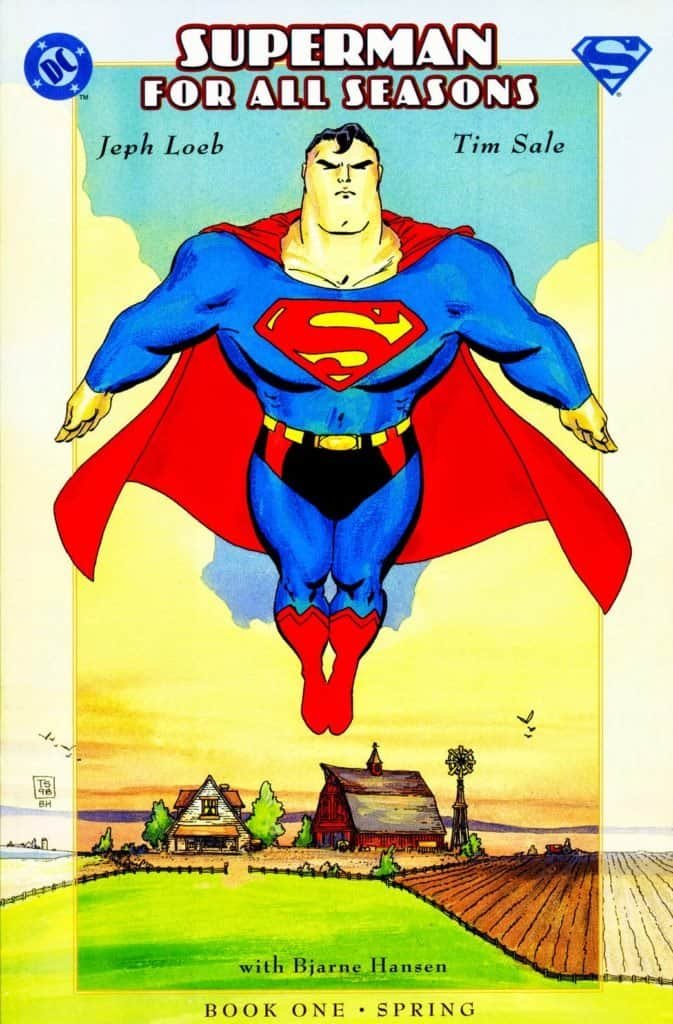 By Jeph Loeb and Tim Sale
This is really a book of beauty. Not only the beauty of Tim Sale's art at his best, but the story depicting the growth of Clark Kent as he starts becoming a hero. We left out this story in our best Superman stories article, and I couldn't forgive myself…
Go read this jewel, guys!
OK, ok, you might have read it, But if you didn't… oh boy, how I envy your opportunity to binge read this whole series!
This is Neil Gaiman at his best, forging a story that combines horror, fantasy, mythology, human emotions, as you never read before and you probably won't read again…
Again, a first three books are a freebie for the people who has Kindle Unlimited. Go and suscribe here!
I hope I gave you some ideas on the best comics to read during Covid19 quarantine. As I told before, I wrote this list fast as it came out of my head. I know I might be leaving out really good books, so I hear your comments: which would be YOUR top choices in comics to read during this quarantine?
If you help me with this, I will input them in the article, and I will mention your name (and where you're from) on it. I think the collective experience might help us all get through this together.
And one more thing: if you think of any friend that might contribute to this list, share this article with them! I'd love to get feedback from as much of you as possible!