We covered the best Batman stories in one extense article ("Our 27 best comic stories to start reading Batman"), but from time to time some new stories are worth to highlight. That's why this time we review the Batman story from Detective Comics 994-999: Mythology, by Peter Tomasi and Doug Mahnke.
When I read the story, it reminded me somewhat of the Sixth Sense, the now classic Bruce Willy's movie: the flow of the story is somewhat interesting, but nothing out of the extraordinary.
But it's the ending what makes the story be full and get that out-of-the-ordinary element that makes it special, and shows us the extent of the sacrifices Bruce Wayne is willing to take in his quest as Batman.
I must point out that this story will be enjoyed by seasoned Batman readers, while new readers might find themselves lost throught it.
I will try to give you some hints on what made me like it, trying not to spoil you that much of the fun if you read it.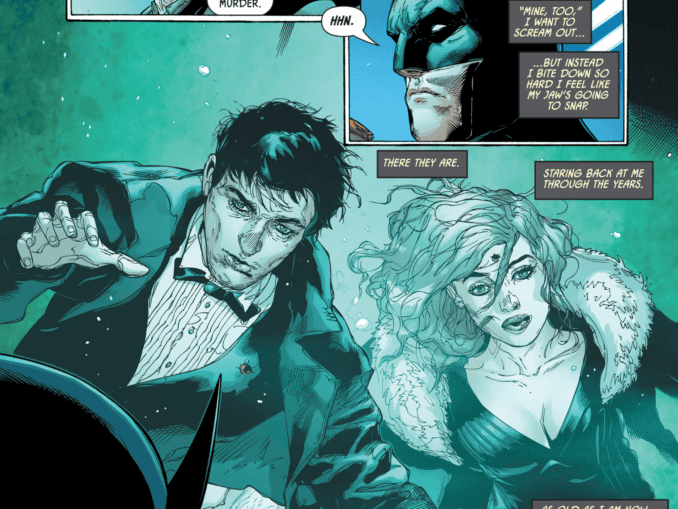 The story begins offering us a very strange mystery: two bodies, exact images of Thomas and Martha Wayne at the time of their deaths, appear in the dolphin's tank of the Gotham City Aquarium. This event seems to be directed to get Batman's attention, with somebody who knows about his Bruce Wayne alter ego.
The bodies appear at the exact date of the anniversary of the Wayne's death, with elements that point to the exact day they were murdered. The mystery is compelling, isn't it?
We haven't started to digest what's happening when Leslie Thompson, the woman who took care of Bruce as a child together with Alfred and is like a mother to him, is attacked by a superpowered, unknown figure, that tries to kill her. Batman rushes desperately to save her and then… something happens!
I won´t spoil here! Are you crazy??
And that's only the for starters…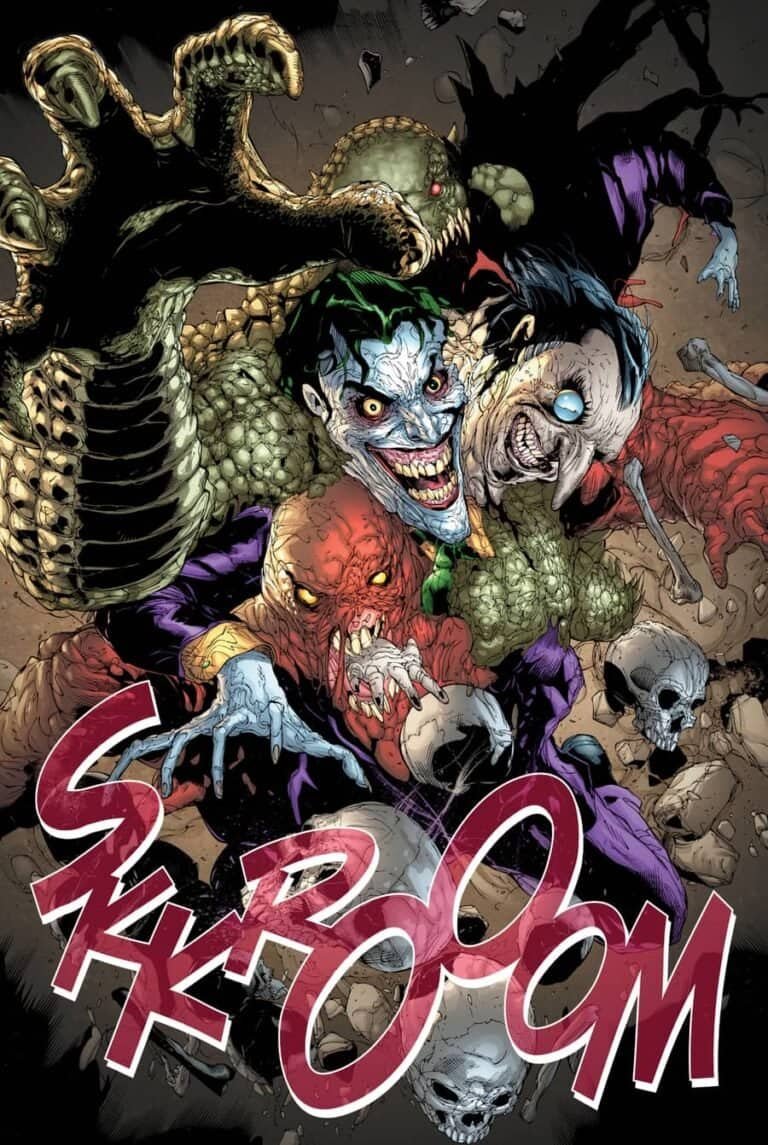 The story continues as Batman obsesses on finding out who's out to attack and kill his loved ones, going through many of his forming figures and teachers.
Somewhat through the middle, the story looses some of it's momentum. It seems to be a classic story that puts character after character on useless battles just to make guest appearances. And I thought the story was that way until…
I must point out again that the end of the story is what makes sense to all of it, and rises this run to give it a somewhat classic status. It shows us the length of Bruce Wayne obsession, his objectives, and what makes him tick.
I believe this story might not resonate similarly to everybody as it did with me. I found that it was a story that had a 7-8 points beginning, a 5-6 points middle story, and an 8-9 points ending. That makes a story worth reading for me.
Doug Mahnke is a great artist that works specially well with crazy, creepy stories, and this works specially well in this one.
For instance, the opening scene, with the dead bodies examination, makes your skin crawl…
Also the scene with Leslie is very nicely played and overwhelming, and the final battle between Batman and his enemy is great. Doug really delivers here!
As a conclussion of our review about Detective Comics 994-999, Mythology has all the elements of a great Batman story. It's worth reading and above all, it's more enjoyable for seasoned Batman fans.
I´d love to hear the opinion from you if you read it.
Keep up reading good comics!
P.D.: Remember that as we're Amazon Affiliates, we'll be getting a small commission every time you purchase a book though one of our links. This will be at no extra cost to you, but will help us fund this page you're reading!
So if you do want to read this nice comic and go through our link, be our guest, we'll be thankful!